Schematic Editor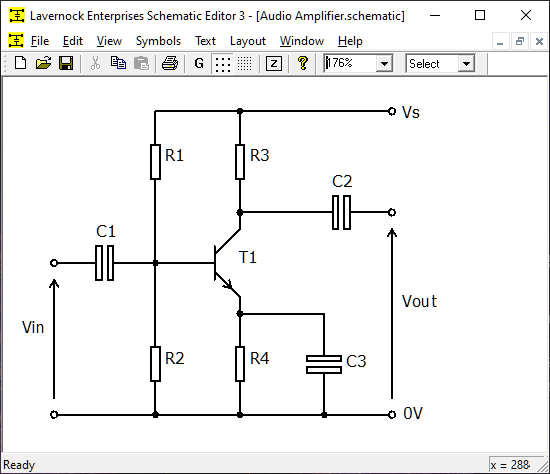 Name

Schematic Editor

Version

3.6.0.0

Date

2005

Publisher

Lavernock Enterprises

Description

Simple schematic editor for documentation purposes which also allows you to create your own symbols. Drawings can be embedded in other applications such as MS Office apps, copied to the clipboard as an image, or exported as scalable vector graphics (SVG).

The application was designed using Microsoft Foundation Classes (MFC) and Object Linking and Embedding (OLE).
Install
Please show your appreciation for this application and support further development by donating via PayPal or Barclays Pingit.